Who Are We?
About Diversity Relief Foundation
Our first projects in Africa started in the year 2000 with some volunteer and helpful people. In 2004 died so much African people in Somalia, Kenya and Chad, because of a big drought. After this heartbreaking incident there was this need for a volunteer association, which should always be ready for helping the aggrieved people in Africa. Officially in 2011 voluntariness activities started, under the name "Diversity Farklılık Derneği" , managed from Istanbul. As our slogan says 'for a brighter world' we had to remunerate it as quick as we can. With a lot of institutionalized work we reached in a very short time in 3 continents, 112 countries and regions.
Since 2011 our association has focused on sustainable social activities in Africa. There are always 7 sustainable projects sprawling in a year, where we are meeting the needs for the aggrieved people, supporting a lot by benefactors. Beside these projects there are also sometimes some emergency situations like natural catastrophes, epidemic illnesses, wars, droughts, in which we are also active and help every human being without any discrimination between them. Whoever needs help or support, we try to be there in time and make their world brighter.
Our organizations and projects are within the Turkish republic associations law and fully legal. The works outside turkey are also within the international law.
In time we become a really big family, full with volunteer people from all ages and from every walk of life. With this fact we decided to get our own building, where we can increase our performance of volunteer activity and concentrate us more on different projects. Since 2014 the head office has been replaced in Istanbul Umraniye.
Since 2018 with the support of our representatives or volunteer people, we have tried to deliver in 41 countries the right help at the right place, in the right time. Every step is always controlled by us to make sure that your donation is getting to the right place, which is really important for our status.

Our first priority is for sure education. Education is one of the most important points to be sustainable with our activities in Africa. We try to educate new generations with good morality, a wide horizon and to be a good example around, for being a good human. In this context we have been established some orphanages around the needy places and regions in Africa. For the orphanages we have cooperated with other local associations and have assigned some volunteer people all around the world, who are responsible for the children security, protect, educate and for their happiness, health and for their brighter world.
On the one side our students in the orphanages are getting their career in a university level and on the other side they are also getting in addition beside their education, the right support to widen their social and professional sides.
Depending on the conditions and possibilities of the country the planned social activities are:
Within the "For a green world" project, they are learning the modern and the newest techniques about green agriculture gardens

needlework

cooking

writing and reading
These courses, where the participation is for free, help to develop their professional and social lives. It is aimed at this benefit not only to be useful for themselves but also to be helpful and beneficial for their families and the people around them.
Our vision is to reach till 2021 every needy place in Africa with our helps and volunteer projects. To give the right and the best education for the students in our orphanages, so that they can be helpful, beneficial human beings for their environment and to be a good example for being a good person with a good character. Another vision is to always control our opened water wells, so that they are also going to be useful for a long time in the future. Beside this we want to change our orphanages and other education buildings, which are also supported by our association, into smart buildings. With this smart system we want to produce our own environmentally friendly energy, which should also be useful for the regions around these buildings.
Our working principles have been adapted to the quality standards and for the ISO9001 quality the necessary work has been done.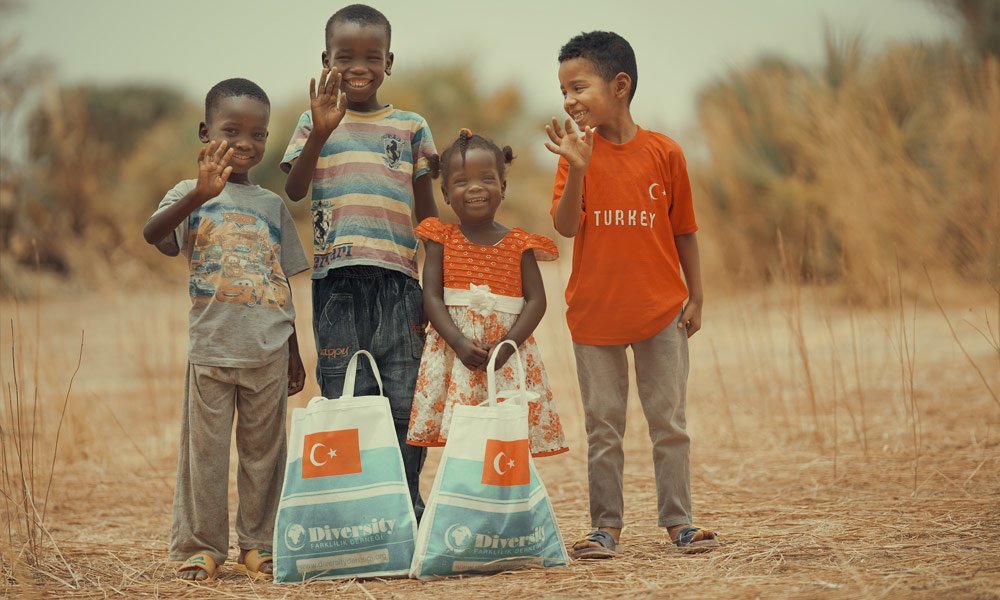 Projects which are sprawling in a year:
You can donate to the sustainable projects of our Association in Africa by clicking the button below.
Online Donation